On a warm summer night in 2012, I received an email: "Congratulations! You've been chosen to be part of our Autumn internship program." In a state of shock, I ran downstairs to break the news to my parents. My mom was already asleep, so I tried to wake her: "Mom, wake up! I did it! I'm going to San Francisco!" She replied in a muffled tone: "Okay, don't forget your keys, take care," and continued sleeping.
Interning in San Francisco, at a now IBM owned company, has been a longtime dream of mine. I was so happy to nail the application process. Now, eight years later, as a senior UX designer, I've already experienced the other side of the equation as well. I have been involved in hiring new members and interns to our design team. In this article, I will share all my personal learnings on how to score your dream UX design internship.
When to start applying for UX internships?
The application process for my internship took almost 4 months. I had several interview rounds and many example tasks during the selection process. Generally, scoring an internship in this field takes a good while, so you have to start preparing early. I recommend you to start searching and applying way before you are planning to begin a UX design internship.
How early is 'early' exactly? Start at least half a year or sooner before your desired starting date. So, if you are planning to land an internship position in the autumn of 2020, you should start looking for spots at the end of February at the latest.
Where to find UX internships?
There are many UX design internship positions posted online. You can search on niche job boards, like Cofolios, UX Jobs, or Indeed. Furthermore, you should scan social media like LinkedIn or Dribble. If you are looking for internships in a specific city or region, you can enter Facebook groups for local UX designers and ask around.
If you have a dream company in mind, you should try sending them a targeted email. Even better, you should connect with their HR professionals on LinkedIn and drop them a message. It is very flattering to a company when young professionals are planning their careers around them. If you want to make sure that you land your dream internship, a recommendation will be your golden ticket. Ask around your network to see whether you have a connection to your dream company.
Still, I would recommend you to focus more on places with dedicated internship programs. Not only because of chances but also because it means that they have already established a proper environment for interns (mentors, processes and specific tasks). When there is an established UX design internship program, you can learn and benefit more, in a way more structured fashion.

How to find the best UX design internship for you?
Well, the answer depends mainly on you! Honestly, it is very difficult to choose the best from different companies while looking at them from the outside. But there are some aspects which you can certainly consider:
1. Company profile
Company profile is crucial when it comes to choosing your internship position. In most cases you can choose between product-based and service-based companies:
Product-based companies build products (duh), they usually own the complete product cycle and have an in house workforce. They usually have their own developers, design processes. Ideally, multidisciplinary teams work closely together and they are driven by their users.
Service-based companies build software for other companies (clients). They have their own design methods and processes, but they are mostly driven by their clients' needs, expectations, and deadlines.
If you want to work in a fast-paced environment and try yourself out on different projects service-based companies are your best bet. If you aim to submerge in the details of one product or industry, a product team may be a better place for you.
2. Industry
If you have a strong focus and passion towards an industry or a domain, choose a company from that space (eg. medicine, fintech, NGOs). This way you will get an opportunity to follow your interest and you will be able to build up an industry-specific portfolio that will help you later on, to get even better positions in that specific area.
3. Design team
I recommend you to stalk some of the designers and the design team of your preferred company. Find their work and portfolios. If the company is filled with great designers and has a great design team you will be in good hands. On top of learning from the team, you should also build a strong professional network, that can help you throughout your UX career.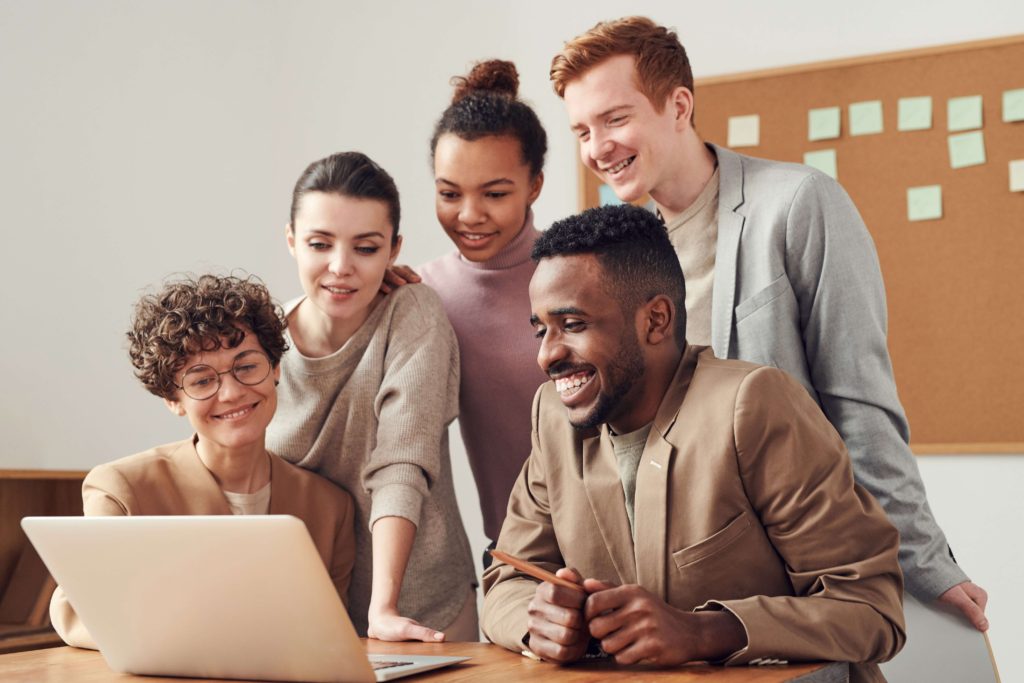 4. Location
When I received the results of my internship applications I had to choose between two positions. One of them – a streaming company called Ustream – was located in San Francisco. While the other one was LogMein – providing secure cloud services for big companies – headquartered in Boston.
I seriously had no idea which one to choose. In the end I ended up choosing Ustream, mostly because of the location, San Francisco. I found it super interesting and attractive to be close to the bubbling startup scene of Silicon Valley. The decision felt a bit unprofessional back then, but now I realize that it is a-okay to consider the location when choosing an internship or job.
Questions you can ask yourself when thinking about the location of a UX design internship position:
What is the cost of living there? Am I going to be able to pay the rent in that specific area?
Do I speak the local language? Will I be able to communicate in a professional environment?
Am I interested in the culture, environment, and lifestyle of that area?
Do I have family, friends, or connections there?
5. Money
If you have urgent financial needs to be taken care of, there is no shame in choosing the highest paying company. Really, it's only a matter of priorities. But if you have the privilege to not focus on money choose the place which is the best for your professional progress, the one that will look best in your UX designer resume.
Some companies think they can employ interns for no or very low payment, only in exchange for the "experience". If you have to work for free, make sure that it is labeled voluntary work. Don't be fooled: an internship is real work, and you shouldn't work for free. Your work and time as an intern is just as important and as real as anyone else's at a company.
Preparing for the application
What are the basic requirements?
In most cases, you have to actively study design at a college or university to be considered for internship programs. But there are always programs and companies that aren't interested in your educational background. Furthermore, you need to show at least some UX related work experience, even if only nominal projects.
How to write a cover letter for a UX design internship?
You might be asked to submit 2 things with your application for a UX design internship: a cover letter and a portfolio. First of all, take the time to personalize your cover letter for each company you are applying for. A generic cover letter, without anything related to the company or position, makes for an awful first impression.
Even the tone of your letter might be different if you are applying at a startup or a legacy company. Take the time to review the copy of the posting and the copy on the company's site to gather a general idea of the tone you should use.
Next, you should make sure that you mention the company and the exact position you are applying for. When you are writing about relevant experience, coursework, and skills, you should always think of keywords. Usually, you can find these keywords in the job posting itself. On top of detailing how awesome you are, explain what you want and could learn from the internship. Finally, ask your friends or family to review your cover letter before sending it.
How to build up your UX intern portfolio?

Put real projects in the front
I know, it's always very hard to find projects and build up a decent first portfolio as a student who doesn't have real working experience. It's always easier to create or re-design some projects on your own. But if you can, try to show real-life projects too. If you had a school project, freelance, or sponsored studio project, put in first and emphasize the real-world challenges it presented and how it helped you to grow professionally.
Less is more
Recruiters don't have time to scroll through all the projects you have ever done and search for the best. Do it for them! Curating your own work lets you keep control of your image. Create three or four great case studies, include one-two real-life projects and you're good to go.
Show how you think
You have to highlight the process and methodology you used throughout your works. Point out how you tackled the professional problems of a project, what methodology did you use and why. This will create an aura of credibility and professionalism.
These are the very basic tips I can give you, but in case you want to read more about how to build up a great portfolio, you can find more UX designer portfolio tips here.
How to prepare for UX internship interviews?
Know your projects inside-out
Know all the little details of all of the projects you show in your portfolio! Think about why you made certain decisions in that project. If there are some decisions that weren't based on real professional methods or research, do not make up a process! You can just admit that other, external issues (eg. time pressure, stakeholders, etc.) influenced them. It's totally fine; that is life and no design work is done in a vacuum. Accepting these facts and sharing them honestly with your interviewer is what makes you appear professionally experienced.
Talk about how you think and work
Let your interviewers know about your thought processes, tools, and working methods. This is something you already have to show in your portfolio but in the interview, you have to be prepared to talk about how you think, how you approach a design problem or why you made certain design decisions in your projects.
Tell them how you collaborate
Collaboration is an integral part of the UX design process, and you will be expected to talk about how you work with others. Try to think through projects or situations where you faced a challenge in communication and tell how you solved the situation (eg. talking to stakeholders, working together with developers). You can also mention examples when you actually didn't succeed at all and reflect on how you would approach the situation now.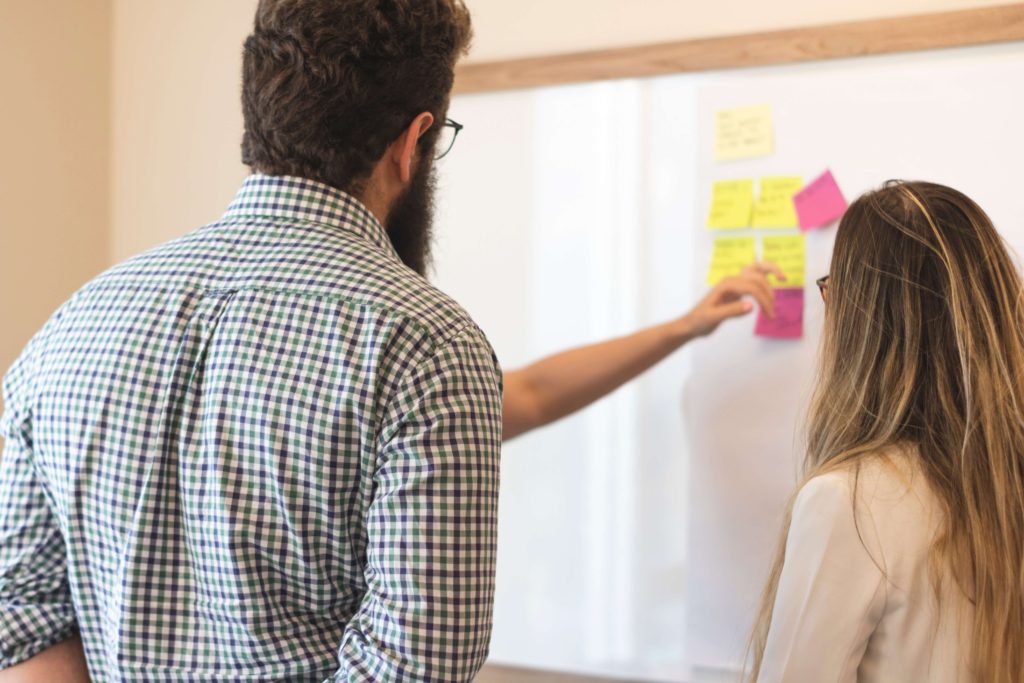 Be honest and show a bit of your personality
Above all, don't be shy: let your interviewer know what makes you an asset to the company. Why are you different than everyone else? Leverage your unique insights and talents, but never show off, or look too egoistic. A good strategy to avoid looking self-consumed is to always give credit to those who have helped you and to also talk about the work that went into becoming the best in something.
Professional UX design challenge
Usually, the point of a professional design exercise is not whether someone can get the answer right. It's to see how people think! That's why some of the big companies' design challenges don't have a solution at all: the best way to keep people thinking is to invent a problem that's impossible to solve. So don't freak out if you feel that you can't find a proper solution or don't have enough time for the task. Do your best to show how you think and how you function under pressure.
If you have an online task, try to prioritize the steps or methods you are planning to use during the exercise. Don't overdo it, or stick to one part of your process. Leave enough time for yourself to develop the final design at the end. 
Yay, you nailed it! Now, what to expect during an UX design internship?
Real work vs. school projects
Design institutes usually expect you to apply your theoretical learnings, methods, and processes. In case of educational mock projects, you usually don't have to deal with clients, technical constraints or conflicts within your team. You don't have to convince your boss about a usability problem, teach your client about design or push through an idea on a hierarchical decision maker system. 
When you start your internship you can experience all the real constraints and challenges of design work. At first it can be intimidating, but you have to learn how to manage people and how to survive and thrive in different systems and work environments in order to become a successful designer.
You might not work on the most important thing in the world first
As an intern you might not be delegated the most important task in the company. At Ustream one of my biggest projects was to create a character illustration for one of the onboarding animations (I had to draw a Yeti). At first I felt a bit disappointed since I was expecting to work on the interface but I quickly accepted my task and jumped right into it.
During my project, I learned a lot about presenting your design in front of a group of people even if it's "just an illustration of a Yeti." So don't worry if you aren't changing the world as an intern at first. You will certainly learn something new during the process.
As an intern at IBM, design leader Paul Boag was handed down 'the Web' by senior designers who "turned their noses up at it in disgust because at the time it had no design."
If you don't kickstart your career, you can certainly kickstart your portfolio
Every intern secretly hopes to get a job offer after their internship. Do not worry! If you don't get a job offer right away after you finish yours. It does not mean that you aren't good enough. They just probably don't need any additional, full-time UX designers at the moment. What you should focus on is to properly document your work and have a great case study in your portfolio after your internship is finished. This can help you to get the job of your dreams after you finish your studies.

Build your UX intern portfolio with UXfol.io
UXfol.io is a complete UX portfolio solution, built by designers for designers. With our platform, you can save time and energy building your portfolio home page and case studies. UXfol.io provides sleek templates, thumbnail generator, UX-specific case study sections, downloadable templates, and text ideas. Our review features will allow you to collect valuable feedback from fellow UXers before sending out your portfolio with UX design internship applications. Try UXfol.io for free or choose between our Standard and Premium plans!